Pete & Co. - Custom vs. Production Homebuilding
November 15th, 2023 | by Madison Stone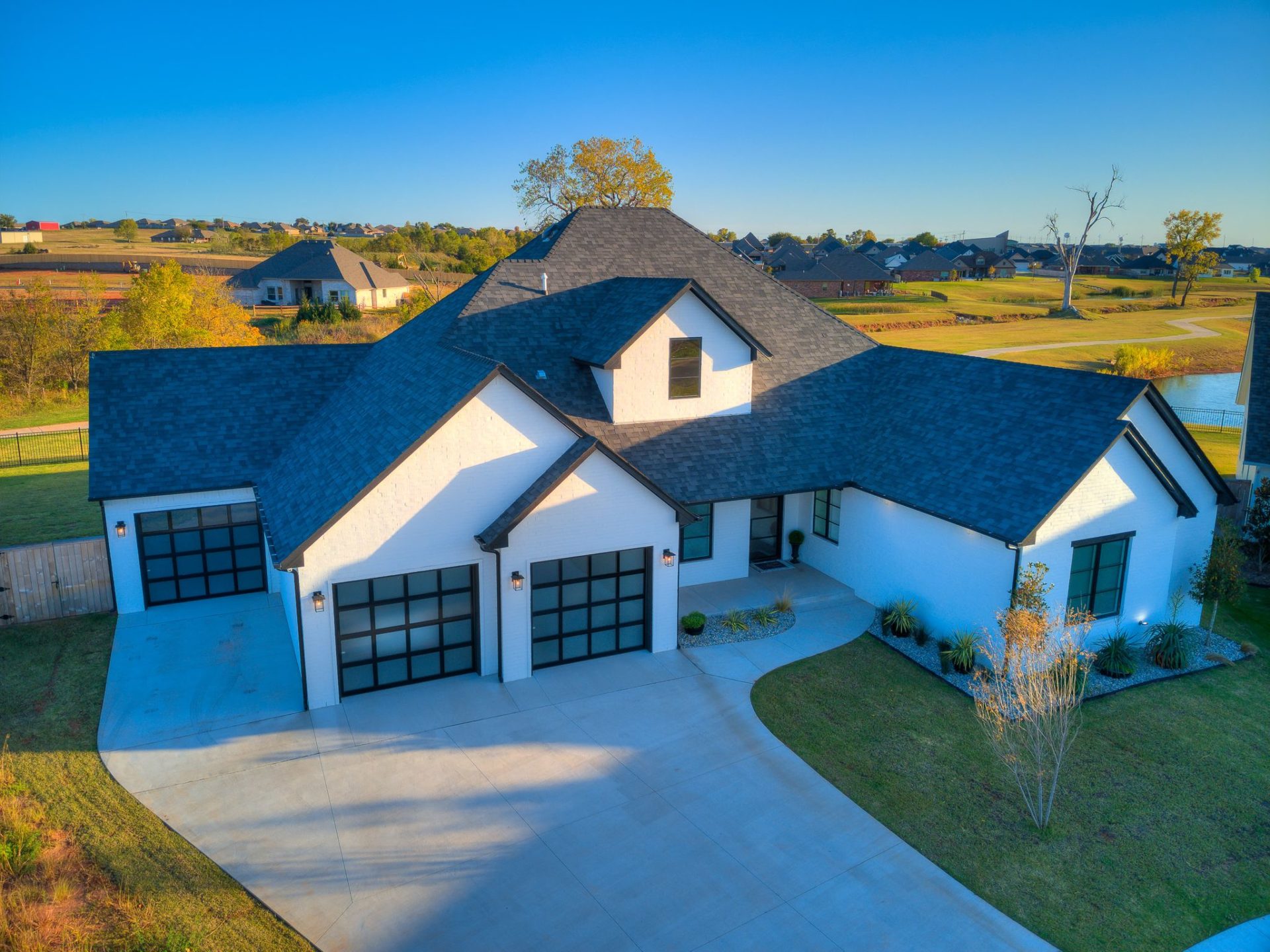 Pete & Co. – Custom vs. Production Homebuilding
Choosing a homebuilder can be a long and confusing process, but it doesn't have to be—if you do your research. One of the first things to decide when looking into builders is whether you prefer a production builder (like the big names that build hundreds of houses a year) or a custom builder (like Stonewall Homes!).
To try and ward off some of that confusion, in this post we'll be exploring the main differences between a custom and production builder.
Q – What's the difference between a custom homebuilder vs. a production builder?
A – On the surface level, the differences between custom and production building are simple: custom building allows the homeowner to customize their new home without being limited to stock plans, pre-purchased materials, few selections, etc. while production homebuilding usually presents the homeowner with several stock homes to choose from. One offers a strict menu while the other presents a build-your-own buffet. However, every homebuilding company is unique and will vary on how much input they grant the homeowners.
Q – What are the pros and cons of custom homebuilding?
A – Pros:
Customization – Customization is the most obvious pro to custom building. The ability to choose (or even create from scratch) whatever floorplan, selections, finishes, and minute details they want is a huge draw for most prospective homeowners. After all, who doesn't want their home to be tailored specifically to them?
Input – With custom building, input from the homeowners isn't just welcome—it's expected. We want to hear from our clients and get their opinions on cabinetry, tilework, the sheen of the paint we're using, etc. If it's important to you, it's important to us. You'll be involved in every step, and your input will always be valued.
Quality – Production builders can build quality homes, but a good custom builder guarantees it. This goes back to the amount of client input custom building allows—if the homeowner isn't satisfied with quality at any point, we want to know so we can remedy it. This careful evaluation of every detail is part of what leads to great quality in a house. Also, custom builders typically don't build dozens of houses at a time, allowing them to be more meticulous about each project.
Location – Production builders tend to buy up lots in certain neighborhoods and stick to those lots, severely limiting prospective homeowners when it comes to location. With custom homebuilding, any available lot or piece of land is fair game, giving you the ability to choose exactly where you want to live.
Cons:
Expense – Just as customization is the biggest draw to custom homebuilding, expense is the biggest drawback. Because each home is unique and not cookie-cutter, there's really no way to keep costs as low as with mass production. This doesn't mean that a unique home has to be expensive, but each customization does add up.
Time – Custom homebuilding takes time, and many homeowners don't consider this when planning their build. It takes time to modify floor plans and make selections. It takes time to plan out every detail of a house that's never been built before, and it takes time to meticulously construct a home that meets our high standards and your every expectation. Production builders already have many of their products on-hand, and they don't have to cater to a client's opinion, so their process can be more easily streamlined.
Q – Is custom homebuilding always more expensive?
A – This is a tricky question as no two houses or situations are ever the same. While custom homes will typically cost more than other options, that does not mean they have to be expensive! The best thing about custom building is the amount of control you have over your selections and budget.
There are a few big factors that play into the cost of custom homebuilding:
1) There's no buying anything in bulk when every home is different—supplies such as construction materials, hardware, fixtures, and appliances are purchased on a home-to-home basis. Production builders have the luxury of better discounts since they can purchase in bulk.
2) Labor is typically more extensive for custom builds. Building a unique home is a lot more work than building a cookie-cutter house with few details or extra features. For example, a homeowner could request arches, large built-ins, custom cabinetry, multiple paint colors, or complicated lighting, all of which add to the cost of labor.
3) There aren't any packages or parameters to hold to, so it's easier to spend money without realizing it. Custom building can be expensive if the homeowner wants only high-end amenities, but most people will pick and choose what they care most about to easily balance out their budget.
Q – Is it worth spending more on a custom home vs. buying a cookie-cutter house?
A – That's entirely up to you! Everyone's needs and circumstances are unique, so only you can decide what kind of investment you want to make in your future home. We do recommend doing your research before deciding if custom building is for you, and we're here to help with that in any way we can!
Q – How custom is custom homebuilding?
A – We can't speak for other builders, but at Stonewall Homes we mean it when we say we're entirely custom. Whether it be drawing a floor plan from scratch, adding unique architectural features, creating detailed woodwork, choosing fixtures, or simply letting you use a dozen different paint colors, we're always happy to accommodate you and your dreams.
If you have any other questions about custom homebuilding or want to discuss building your own home, please contact us here!